The Corrections Documentary Project
with Ashley Hunt
Ashley Hunt in conversation with Maria Gaspar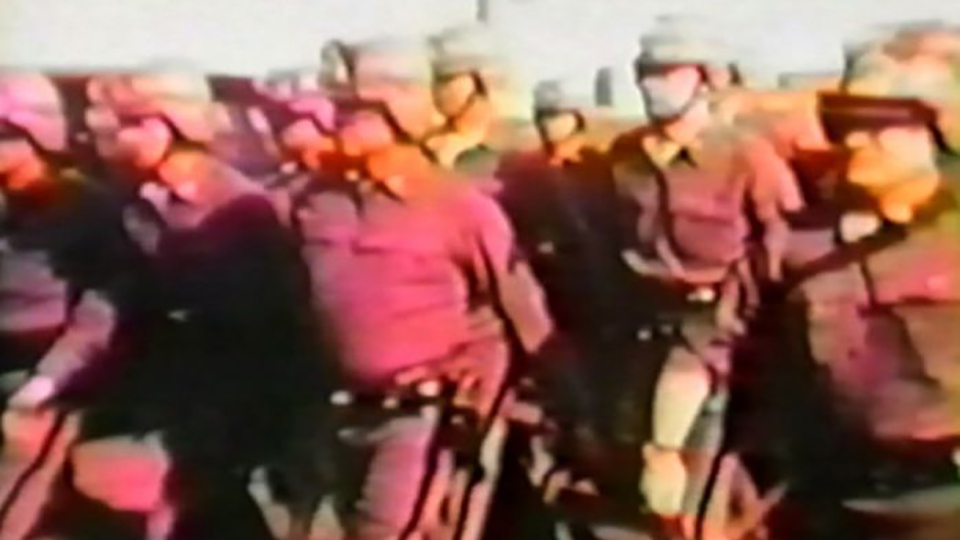 Ashley Hunt's Corrections Documentary Project is an ongoing body of work about the prison industrial complex and mass incarceration, primarily examining the politics and economics of the 800% increase of the U.S. prison population since 1970, produced in dialogue with people and organizations from communities most affected by prisons and policing. The project comprises ten videos, two maps and additional projects that reveal the manner in which this system helps structure and preserve historical hierarchies of today's society through the rhetoric of crime control. This screening highlights three pieces that look at prisons at different moments in time: past (Attica: Roots of Resistance, 2001, 10 min.), present (A Prison in the Fields, 2002, 22 min.), and future (Lockdowns Up, 2002, 9 min.).
Ashley Hunt is an artist, activist, and writer who engages with the ideas of social movements, public discourse, and intersections between politics and subjectivity. Much of his work deals with the contemporary growth of prisons and their centrality to today's economic restructuring and politics of race. His most recent work is 9 Scripts from a Nation at War, made in collaboration with Andrea Geyer, Sharon Hayes, Katya Sander, and David Thorne for documenta 12. Hunt co-directs the Program in Photography and Media at California Institute of the Arts.
Maria Gaspar is an interdisciplinary artist negotiating the politics of location through installation, sculpture, sound, and performance. Gaspar's work addresses issues of spatial justice in order to amplify, mobilize, or divert structures of power through individual and collective gestures. Her work spans formats and durations, including sound performances at a military site in New Haven ("Sounds for Liberation"); long-term public art interventions at the largest jail in the country (96 Acres Project, Chicago); appropriations of museum archives ("Brown Brilliance Darkness Matter"); and audio-video works, documenting a jail located in her childhood neighborhood ("On the Border of What is Formless and Monstrous").