Sanrizuka: Heta Village
Ogawa Shinsuke / 1973 / Japan / 146 min. / 16mm
Reva and David Logan Center for the Arts, 915 E. 60th St.
Saturday, January 26, 2019 at 7pm
Introduced by Sean Batton (University of Chicago)
Co-presented by the Logan Center for the Arts and the Center for East Asian Studies (CEAS).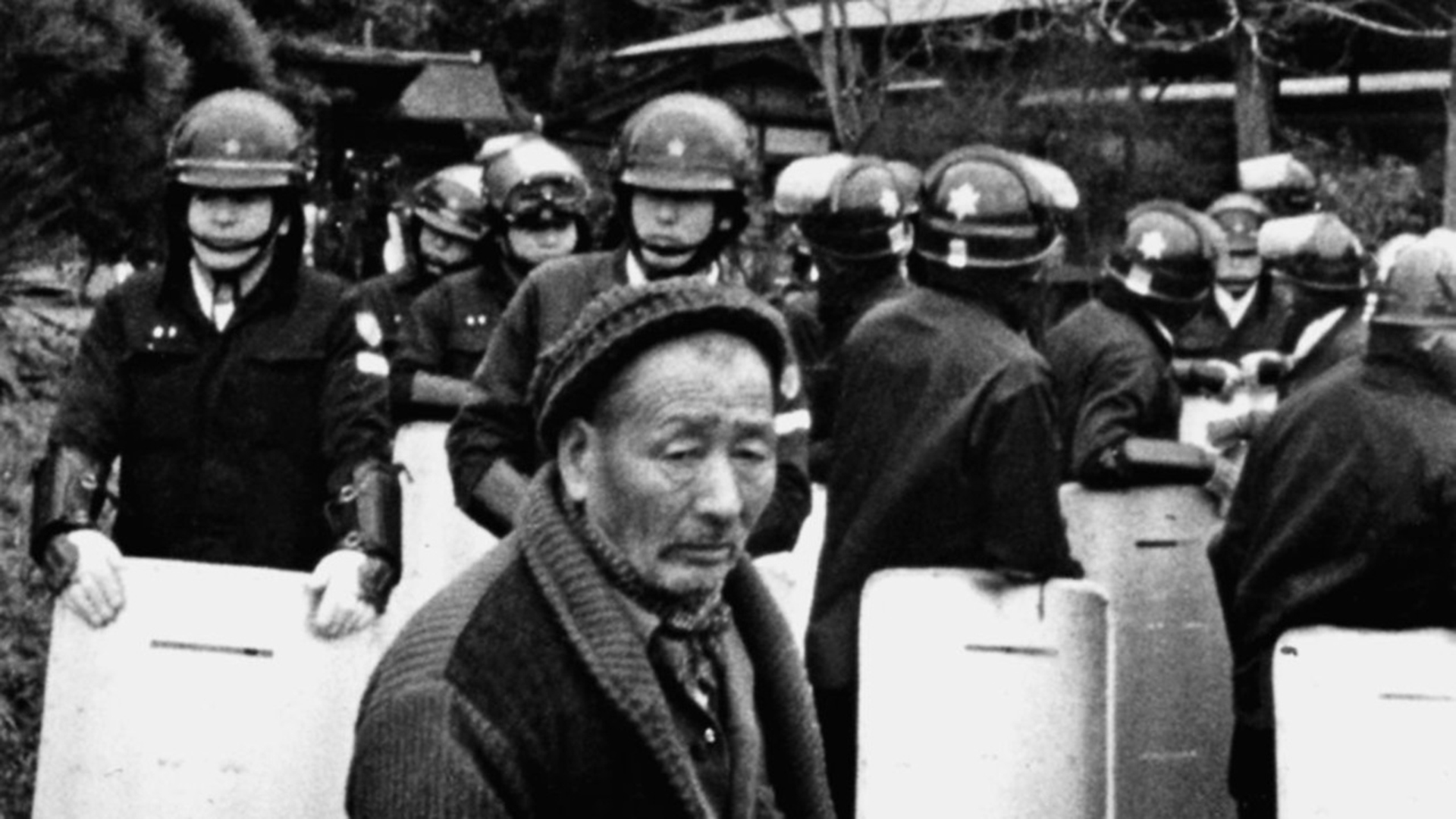 From the late 1960s to the mid 1970s, Japanese filmmaker Ogawa Shinsuke and his production company made a series of documentaries about the movement protesting the construction of Tokyo's Narita Airport. Building the airport meant the expropriation of farmland and thus the displacement of communities of peasants, who were joined in their resistance struggles by radical students for whom the airport meant accommodation of America's air war in Vietnam. Ogawa and his crew lived among the farmers, documenting their struggles and promoting their resistance efforts throughout Japan. Over the years his filmmaking style became more contemplative as he became more invested in an ethics of observation. Sanrizuka: Heta Village (1973, 146 min., 16mm print courtesy of the Japan Foundation) is the sixth film and, in some ways, the climax of the series. In it, the spectacular aspects of politics—the rallies, protests, and violent clashes with police which had been the focus of the previous films—are rendered latent, kept offscreen in favor of the patient witness to the flow of time in rural Japan. In doing so, Ogawa reveals what had been latent all along in his earlier films: not only the things that need to change, but also those that are worth the struggle to preserve. The Sanrizuka series and especially Heta Village testify to a commitment and perseverance that remains timely, and reminds us that lending our attention can itself be an act of resistance.
Sean Batton is a writer and filmmaker based in Chicago. He was the curator of Hearkenings Film Series, which presented rare experimental and documentary films in Los Angeles. He is currently working on a PhD in Cinema and Media Studies at the University of Chicago.