Martin Luther King: An Amazing Grace
Frank Olivo / 1978 / 60 min. / digital video
DuSable Museum, 740 E. 56th Pl.
Monday, January 20, 2020 at 3pm
Presented by South Side Projections and the DuSable Museum of African American History.
Post-screening discussion with Dr. Christopher Reed (Roosevelt University emeritus professor) and Julius Jones (assistant curator, Chicago History Museum).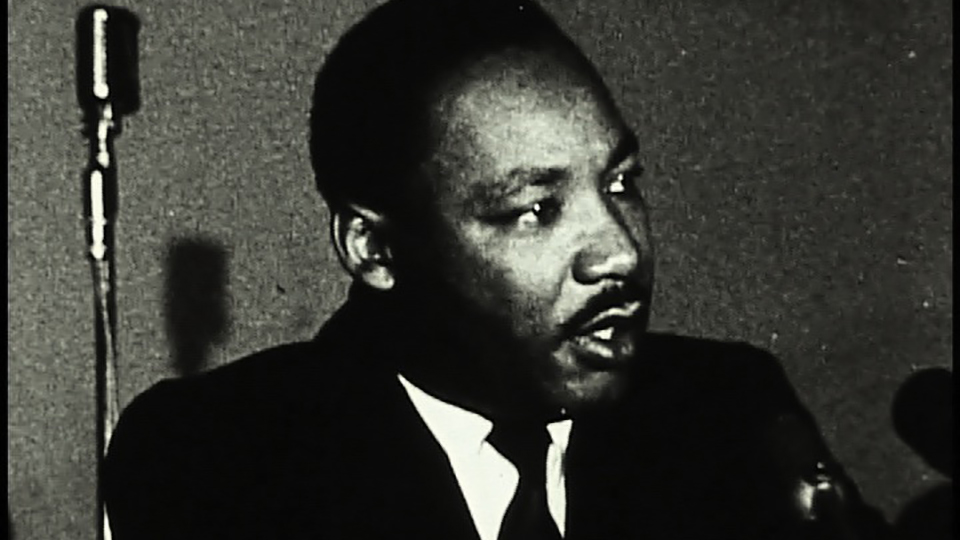 As part of the DuSable Museum's Martin Luther King Day celebration, we present a screening of Martin Luther King: An Amazing Grace. The first African American produced documentary on the iconic civil rights leader, this 1978 film provides a historical overview of Dr. King's life, with excerpts from his most famous speeches. It also features interviews on Dr. King's legacy with such notable figures as Stokely Carmichael, Rev. Jesse Jackson, and James Baldwin. Produced by seven-time Emmy-winning TV host Gil Noble, this is a slice of history both on screen and behind the scenes.