Environmental Concerns: Earthkeeping
1972-1973 / USA / 55 min.
Experimental Station, 6100 S. Blackstone
Wednesday, October 3, 2018 at 6:30pm
Free admission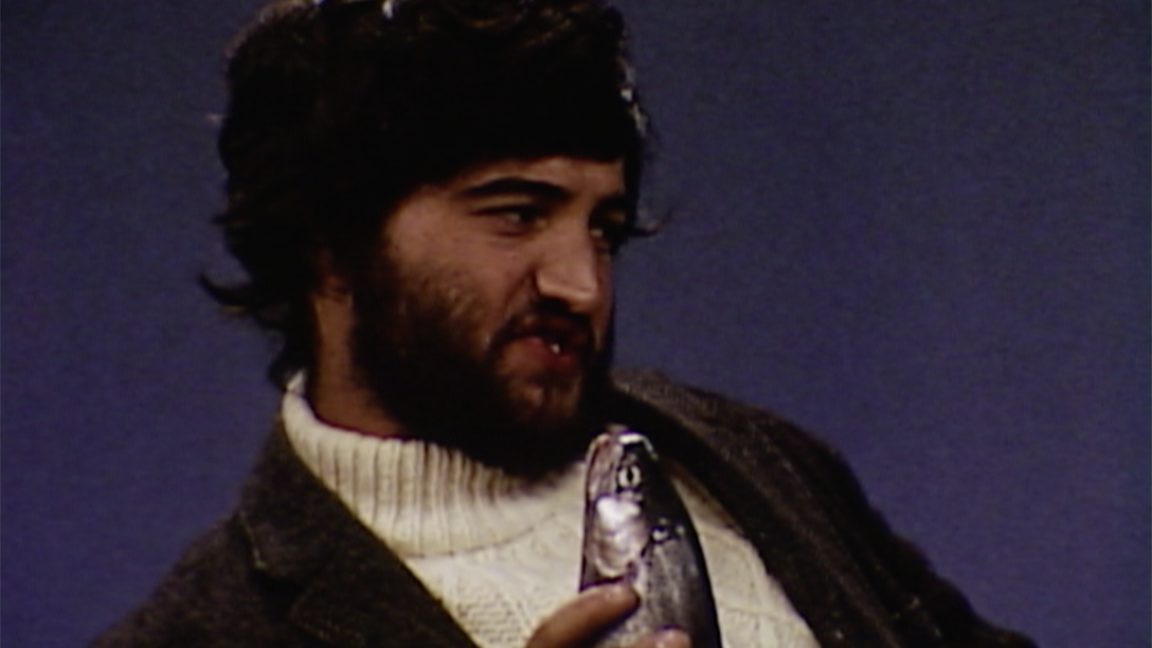 Part of Environmental Concerns, a collaborative project of the Experimental Station and William Hill Center for the Arts. It looks at local intersections between the natural world and social environments. Through exhibitions, installations, and public events, it connects and amplifies neighboring grassroots sites.
Chicago-based public television station WTTW's 1972-73 series Earthkeeping attempted to address environmental, ecological, and sociological issues of modern urban life through the kind of creative approach that characterized many public TV programs in the early 1970s. In addition to interviews with ecologists and urban planners, economists and activists, it uses skits featuring Second City members including John Belushi and Harold Ramis. Some of the skits don't age well (John Belushi as a Hispanic drug user), and sometimes the show seemed willing to throw everything at the screen hoping something would stick (Isaac Newton dancing and singing with garbage cans). However, that willingness to try anything exemplifies an important moment in public television when producers were experimenting with new methods to reach audiences about important issues.
This screening demonstrates that try-anything approach in two episodes (55 min. total) dealing with pollution and its costs. "Greenbacks" examines the effects of industrial pollution in the absence of regulation, and it feels like it could have been made yesterday: the skit "Pass the Buck," in which representatives of labor, government, management, and the public try to make someone else take responsibility for pollution, is especially timely under the current presidential administration. And "Sodbusters" draws comparisons between the 19th-century idea of Manifest Destiny and modern corporations' exploitation of the environment.
Episodes courtesy of Chicago Film Archives and WTTW.