La Grande Illusion
Introduced by Nick Macdonald
1937 / France / 114 min. / Blu-ray
Columbia College, 1104 S. Wabash Ave. Rm. 402
Thursday, December 1, 2016 at 7pm
Co-presented by Columbia College Chicago's Department of Cinema Art and Science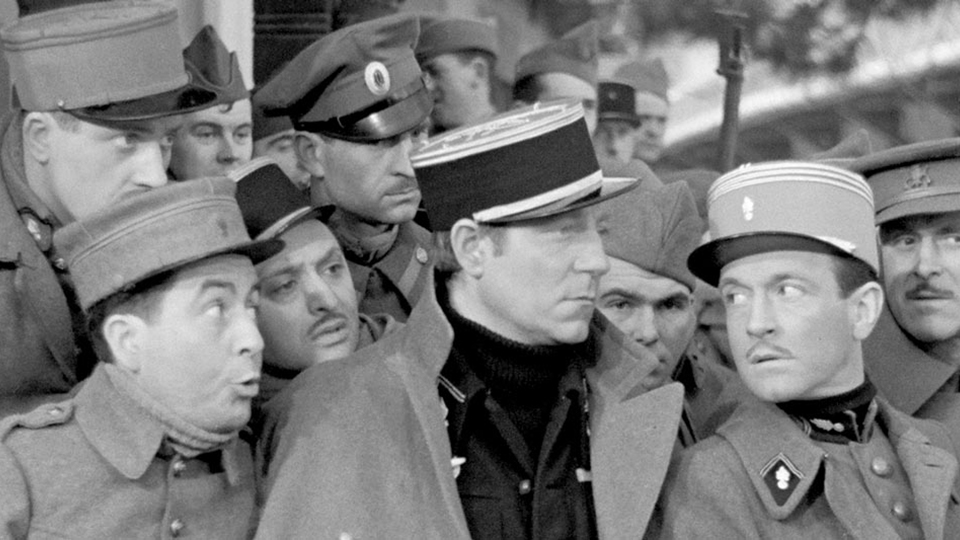 The film will be introduced by Nick Macdonald, independent filmmaker and author of the 2014 book In Search of La grande illusion.
Jean Renoir's La grande illusion has been hailed as both one of the greatest antiwar films and one of the greatest films ever made. The film is a meditation on the collapse of the old order of European civilization (or at least the belief in such a thing) in which German and French officers, gentlemen by birth, shared a worldview and a code of conduct, both of which were in the process of being destroyed in the trenches of World War I. Two French airmen—aristocratic officer Captain de Boeldieu (Pierre Fresnay) and working-class mechanic Lt. Marechal (Jean Gabin)—are shot down and brought to a German POW camp, where they both befriend Jewish banker Rosenthal (Marcel Dalio) and the captain befriends camp commander Von Rauffenstein (Erich von Stroheim). The two aristocrats bond over their shared backgrounds while the Frenchmen struggle to break down class barriers and escape the camp. The film's own history sounds like something out of, well, a film: the original negative was seized by Nazis and then captured by Soviet troops when they took Berlin and then forgotten in an archive for thirty years. (1937, France, 114 min., Blu-ray)
Film critic David Thomson called Nick Macdonald's In Search of La grande illusion "a rare and valuable work" and remarked that, in addition to providing an in-depth examination of the film, Macdonald "describes his own history with the film, and thus the place of movies in our lives." Macdonald will sign copies of his book after the screening.