Frame of Reference: An Evening with Christopher Harris
Black Cinema House, 7200 S. Kimbark Ave.
Friday, February 26, 2016 at 7:30pm
Sponsored by South Side Projections, Black Cinema House, and the School of the Art Institute of Chicago.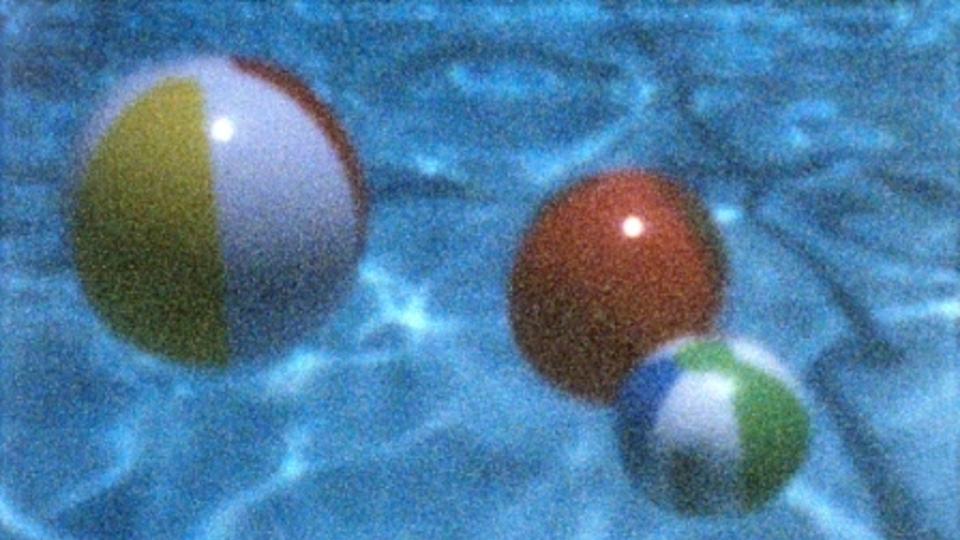 Christopher Harris's award-winning experimental films have explored post-industrial urban landscapes, black outlaws, the cosmic consequences of the sun's collapse, a child's nightlight, and a theme park performance of Christ's Passion. This program of short works is a survey of Harris's artistic output since he burst onto the experimental film scene with his MFA thesis film, still/here (screening at the Gene Siskel Film Center on Thursday, February 25). Spanning a dozen years, the works comprise multichannel video installations, formalist explorations of the possibilities of celluloid, and non-narrative examinations of sexual desire, racial identity, and film history.
Stick around for a Q&A with Harris moderated by Terri Francis, Associate Professor in the Department of Communication and Culture at Indiana University and author of, among many other things, "Between Documentary and the Avant-garde: Exploring the Visual Poetics of Ruins in Christopher Harris' still/here (in Black American Cinema: The Contemporary Scene, 2012).
Program details
A Willing Suspension of Disbelief + Photography and Fetish
(2014, 17 min. total, three-screen 16mm to HD installation + split screen 16mm to HD installation)
A three-channel video installation and a split-screen video installation in response to an 1850 daguerreotype of a young American-born enslaved woman named Delia, who was photographed stripped bare as visual evidence in support of an ethnographic study by the Swiss-born naturalist professor Louis Agassiz, who held that racial characteristics are a result of differing human origins. (Orlando Museum of Art)
28.IV.81 (Descending Figures)
(2011, 3 min., 16mm-to-HD)
"Footage Harris shot at a performance of Christ's Passion, staged as an attraction at a Florida amusement park. Harris' use of the pure filmic light continually disrupts these faux-holy scenarios from coming into being. This flimsy display of devotion is shown up by something genuinely overpowering, or at least recognizably real." (Michael Sicinski, CinemaScope)
28.IV.81 (Bedouin Spark)
(2009, 3 min., 16mm)
"A lovely miniature edited in-camera, in which Harris manipulates light around a child's mobile so that a hanging nightlight with plastic silver stars becomes a glinting ersatz sky." (Michael Sicinski, CinemaScope)
Sunshine State (Extended Forecast)
(2007, 8 min., 16mm)
"Somewhere in a quiet outer suburb of the Milky Way galaxy, we live our lives in the pleasant warmth of our middle-of-the-road star, the Sun. Slowly but surely we will reach the point when there will be one last perfect sunny day. The sun will swell up, scorch the earth and finally consume it." (International Film Festival Rotterdam)
Reckless Eyeballing
(2004, 14 min., 16mm)
"Eyeballing's dominant motif is the image of Pam Grier from her Blaxploitation apex, with an unusual exchange of gazes—hers out at us, and the men in surrounding footage back at her. Harris is quite explicitly exploring the racial dimensions that Laura Mulvey left implicit (to put it kindly) within the Male Gaze question, sending Foxy Brown into the cinematic apparatus as a kind of test case." (Michael Sicinski, CinemaScope)
Halimuhfack
(2016, 4 min., 16mm-to-HD) World Premiere
A performer lip-synchs to archival audio featuring the voice of author and anthropologist Zora Neale Hurston as she describes her method of documenting African American folk songs in Florida. By design, nothing in this film is authentic except the source audio. The flickering images were produced with a hand-cranked Bolex so that the lip-synch is deliberately erratic and the rear projected, grainy, looped images of Masai tribesmen and women recycled from an educational film become increasingly abstract as the audio transforms into an incantation.
About Christopher Harris
Harris's work has screened at festivals, museums, and cinematheques throughout North America and Europe including the International Film Festival Rotterdam, the Viennale, the Edinburgh International Film Festival, the Leeds International Film Festival, the San Francisco Cinematheque, and Rencontres Internationales Paris, among others. He is currently an Associate Professor of Cinema Studies at the University of Central Florida in Orlando. He also serves on the Board of Directors of Canyon Cinema.