Using Classroom Films to Teach about Race
1965-1973 / 74 min. / 16mm
South Side Community Art Center, 3831 S. Michigan Ave.
Friday, May 1, 2015 at 7pm
With J. Andrew Uhrich (Indiana University Libraries Moving Image Archive)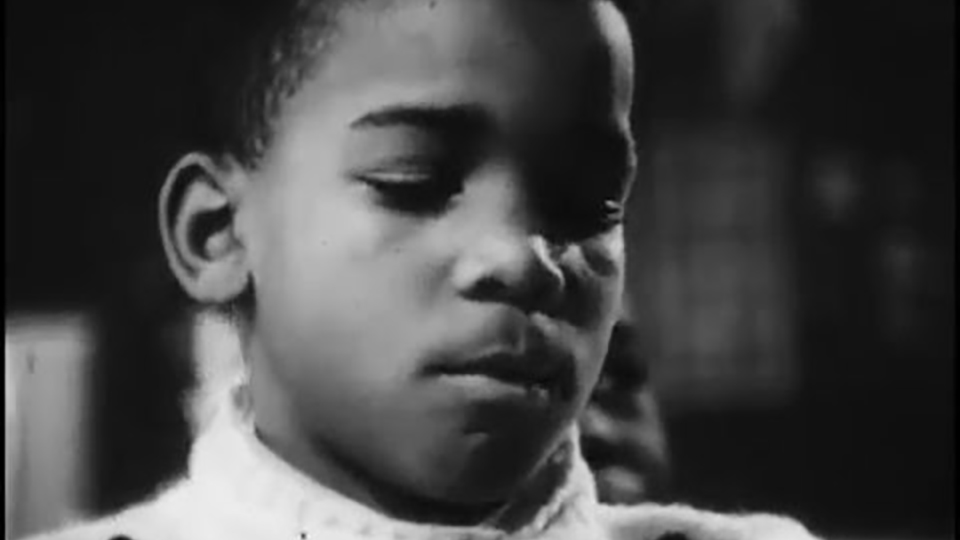 Throughout much of the twentieth century, millions of students learned about the world by watching educational films, and many workers learned their jobs by watching industrial films. These films are mostly forgotten today (or remembered for their unintentional comedic value), but looking at how they addressed important issues can tell us how and what students learned about the tumultuous changes in American and global society after World War II. This in turn can give us new insight into how modern media is used for education.
The four screenings in The Streets and the Classrooms: Educational and Industrial Films in an Era of Massive Social Change look at how educational and industrial films addressed massive social change, how that social change affected the films, and how working on these films affected documentary filmmakers in Chicago. Speakers at each screening will introduce the films and then lead a discussion about what the films said about the era in which they were made, and how they continue to be useful tools for social analysis.
Using Classroom Films to Teach about Race
Despite the cliched idea that educational films were pedantic and authoritative they were, at times, in touch with changing political opinions and social movements. This program, drawn from the collection of the Indiana University Libraries Moving Image Archive, examines how educational filmmakers in the late 1960s and early 1970s reflected upon the struggle for racial equality and expressions of Black pride. The classroom screen became less a place of rote transfer of visual information than a site to examine what it meant to be Black in America. Films like Portrait of a Disadvantaged Child and Real Self were created to explain African American culture to white educators and reflect their own experience to students of color. Others, including The World of Julian Bond and Inner City Dweller, were made by African Americans and represented initial attempts to redress the discrimination behind the camera.
This program is made possible by a grant from the Illinois Humanities Council, the National Endowment for the Humanities, and the Illinois General Assembly. Further support comes from The MacArthur Funds for Arts & Culture at the Richard H. Driehaus Foundation; Black Cinema House; the Reva and David Logan Center for the Arts, Arts + Public Life, the Center for the Study of Race, Politics & Culture, and the Film Studies Center at the University of Chicago; and Media Burn Independent Video Archive.