Urban Renewal and Its Aftermath
1953-1999 / 85 min. / 16mm & digital video
Black Cinema House, 7200 S. Kimbark Ave.
Saturday, May 16, 2015 at 4pm
With Judy Hoffman and Ronit Bezalel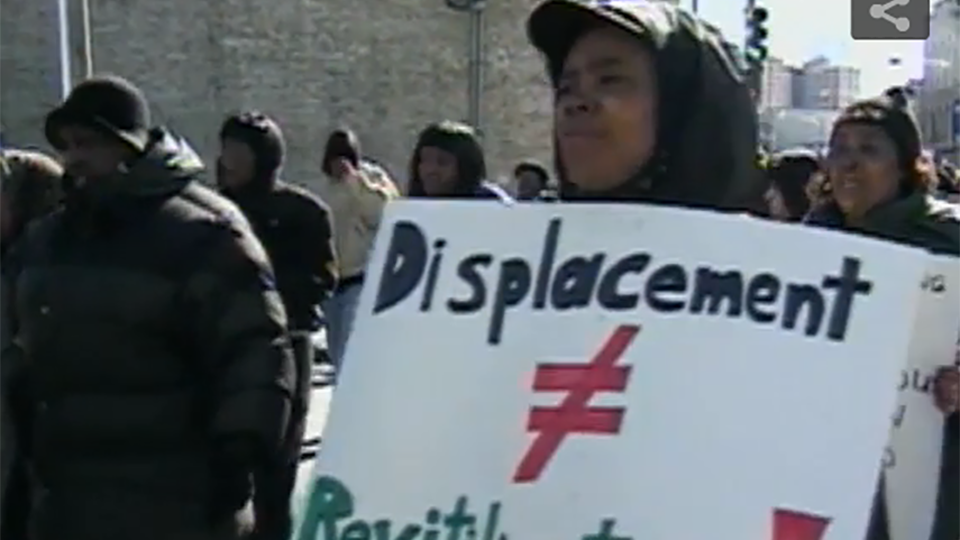 Throughout much of the twentieth century, millions of students learned about the world by watching educational films, and many workers learned their jobs by watching industrial films. These films are mostly forgotten today (or remembered for their unintentional comedic value), but looking at how they addressed important issues can tell us how and what students learned about the tumultuous changes in American and global society after World War II. This in turn can give us new insight into how modern media is used for education.
The four screenings in The Streets and the Classrooms: Educational and Industrial Films in an Era of Massive Social Change look at how educational and industrial films addressed massive social change, how that social change affected the films, and how working on these films affected documentary filmmakers in Chicago. Speakers at each screening will introduce the films and then lead a discussion about what the films said about the era in which they were made, and how they continue to be useful tools for social analysis.
Urban Renewal and Its Aftermath
Postwar urban renewal programs redesigned the urban landscape, ostensibly to solve problems of overcrowding and decay in inner cities. Often this meant the destruction of historic architecture and the mass displacement of residents. "Slum clearance" affected hundreds of thousands of African Americans, leading James Baldwin to dub urban renewal "Negro removal." The Oscar-nominated The Living City (1953) celebrated these programs as the only hope to save major cities, but as the century progressed it became obvious that urban renewal just created new problems, exacerbating the concentrated poverty of high-rise public housing. Indiana University's Inner City Dweller: Housing (1973) addresses the failures of urban renewal programs twenty years on, and Voices of Cabrini (1999) asks what comes next as Chicago's Cabrini Green is demolished.
This program is made possible by a grant from the Illinois Humanities Council, the National Endowment for the Humanities, and the Illinois General Assembly. Further support comes from The MacArthur Funds for Arts & Culture at the Richard H. Driehaus Foundation; Black Cinema House; the Reva and David Logan Center for the Arts, Arts + Public Life, the Center for the Study of Race, Politics & Culture, and the Film Studies Center at the University of Chicago; and Media Burn Independent Video Archive.