James Baldwin: The Price of the Ticket
plus "Conversation with Jimmy"
Black Cinema House, 7200 S. Kimbark Ave.
Friday, November 20, 2016 at 7pm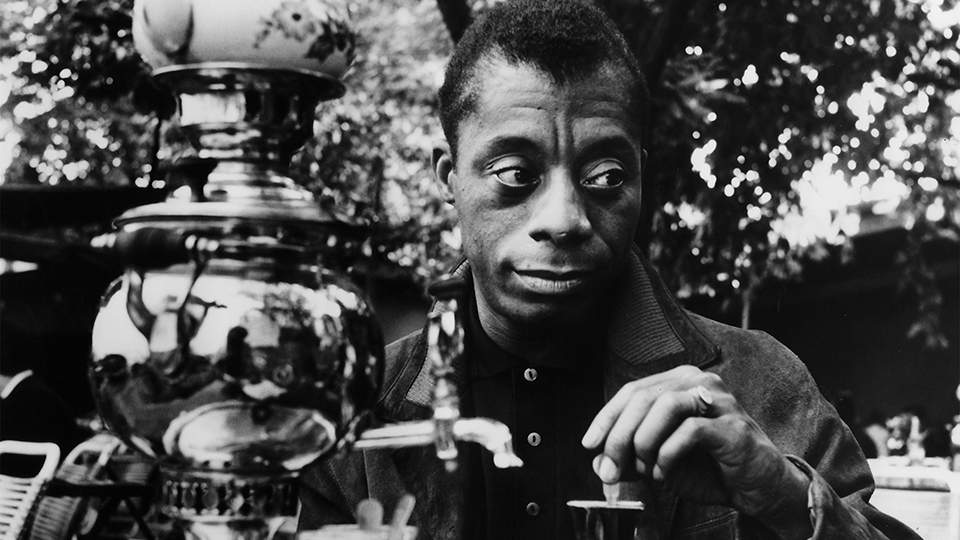 As part of a nationwide celebration of what would have been James Baldwin's 90th birthday, Black Cinema House, the Center for the Study of Race, Politics and Culture at the University of Chicago, Oracle Productions, and South Side Projections present a screening of award-winning director Karen Thorsen's documentary classic James Baldwin: The Price of the Ticket. After the film, join us for a "Conversation with Jimmy" featuring Thorsen in conversation with performer and scholar E. Patrick Johnson (Northwestern University) about Baldwin's life, legacy, and continued importance to American society in the 21st century. University of Chicago MFA student Devin Mays will moderate. Audience participation is encouraged.
Released in 1989, the 16mm version of the film received stellar reviews and awards. It was described as "splendid" by Variety, "a video page-turner" by the San Francisco Chronicle, and "a haunting, beautifully made biography" by the Los Angeles Times. Now restored and remastered in 2K HD, this film is an emotional portrait, a social critique, and a passionate plea for human equality. It is also a vérité feast. Without using narration, the film allows Baldwin to tell his own story: exploring what it means to be born black, impoverished, gay and gifted—in a world that has yet to understand that "all men are brothers."
Intercutting rarely-seen archival footage from over one hundred sources and nine different countries, the film melds intimate interviews and eloquent public speeches with astounding private glimpses of Baldwin. The film also includes a rich selection of original footage and interviews with close friends, colleagues and critics including writers Maya Angelou, Amiri Baraka, William Styron, Ishmael Reed and Yashar Kemal; painter Lucien Happersberger; and entertainer Bobby Short.
2K restoration funded by The Ford Foundation, the National Endowment for the Arts, the Maysles Documentary Center, Stan & Joanne Marder, Greg Melville & Family, and Goldcrest Post.