For Educational Purposes Only: Jamaica Film Unit Works
1951-56 / 56 min. / digital video
Washington Park Arts Incubator, 301 E. Garfield Blvd.
Saturday, May 9, 2015 at 4pm
With Terri Francis (Indiana University)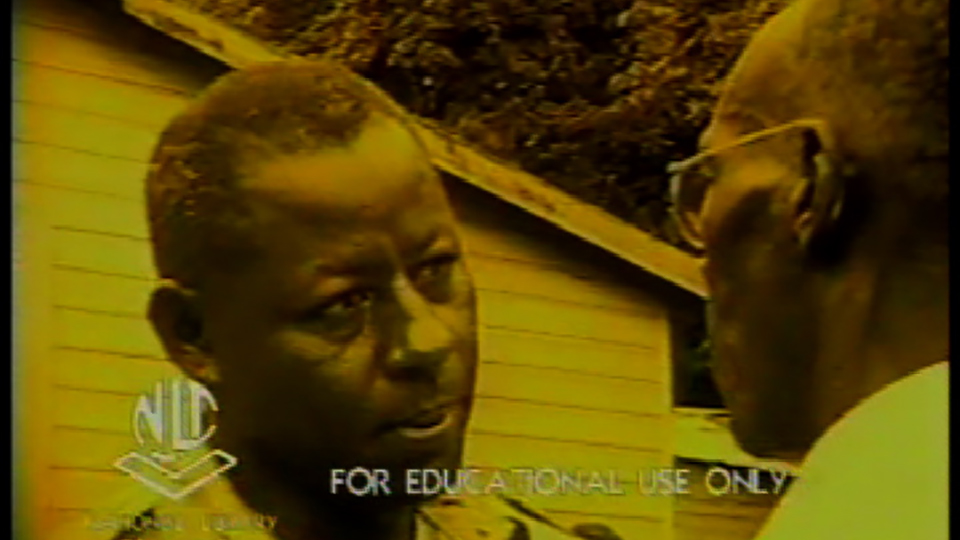 Throughout much of the twentieth century, millions of students learned about the world by watching educational films, and many workers learned their jobs by watching industrial films. These films are mostly forgotten today (or remembered for their unintentional comedic value), but looking at how they addressed important issues can tell us how and what students learned about the tumultuous changes in American and global society after World War II. This in turn can give us new insight into how modern media is used for education.
The four screenings in The Streets and the Classrooms: Educational and Industrial Films in an Era of Massive Social Change look at how educational and industrial films addressed massive social change, how that social change affected the films, and how working on these films affected documentary filmmakers in Chicago. Speakers at each screening will introduce the films and then lead a discussion about what the films said about the era in which they were made, and how they continue to be useful tools for social analysis.
For Educational Purposes Only: Jamaica Film Unit Works
Formed by the British Colonial Film Unit as part of its efforts to decentralize colonial film production, the Jamaica Film Unit produced films specifically tailored for Jamaican audiences. It used film to instruct local audiences, but increasingly the films came to be used to push the local government's broader propaganda campaigns. Often, the Unit's mobile cinema brought electricity to rural areas for the first time. Three films exemplify the output of the Unit: Farmer Brown Learns Good Dairying (1951) teaches management of dairy herds, Let's Stop Them (1953) looks at the effects of crop theft on farmers, and It Can Happen to You (1956) teaches the importance of treating venereal disease. Prof. Terri Francis will discuss how these films serve different purposes today than when they were produced: they provide a historical record of pivotal moments in Jamaican history, but they also document cultural producers, including musicians, actors, and the fledgling filmmakers who made them.
This program is made possible by a grant from the Illinois Humanities Council, the National Endowment for the Humanities, and the Illinois General Assembly. Further support comes from The MacArthur Funds for Arts & Culture at the Richard H. Driehaus Foundation; Black Cinema House; the Reva and David Logan Center for the Arts, Arts + Public Life, the Center for the Study of Race, Politics & Culture, and the Film Studies Center at the University of Chicago; and Media Burn Independent Video Archive.