Logan Center for the Arts, 915 E. 60th St.
Friday, August 29, 2014 at 7pm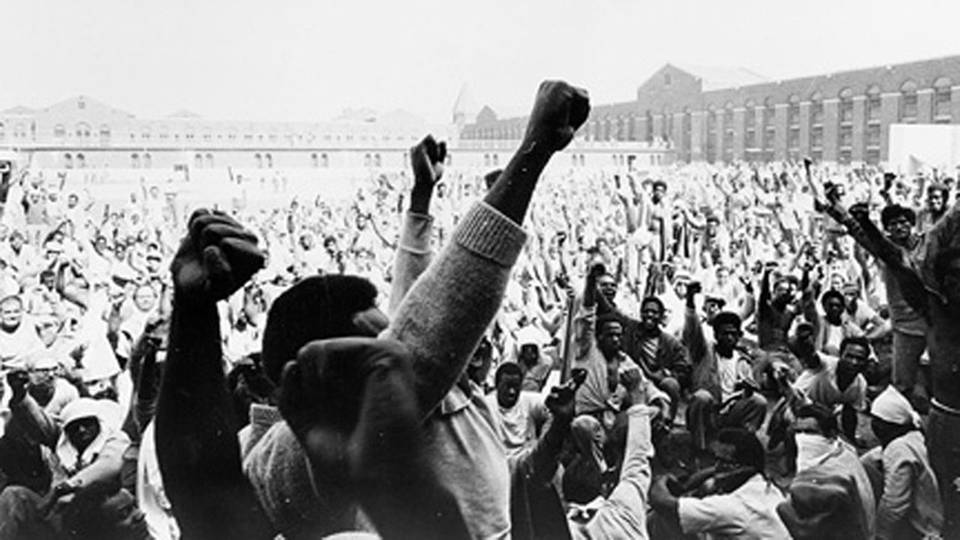 In September 1971, prisoners at New York's Attica Prison rebelled and seized control of the prison, taking 42 hostages and demanding civil rights and better living conditions. Four days later, state police stormed the prison, killing 33 inmates and 10 hostages. Cinda Firestone's documentary Attica (1974, 80 min., 16mm print) combines interviews with the participants—prisoners and hostages, police and civilian observers, government officials and lawyers—with documentary footage of the conditions that prompted the riot, the riot itself, the violent retaking of the prison, and the inquiries that attempted to sort out the truth of what happened. The film sheds light both on a shameful episode in the history of the US prison system and on a pivotal moment in the course of civil rights.
Michael Deutsch and Benneth Lee will be present for discussion after the film. Mr. Deutsch, of Chicago's own People's Law Office, was one of the attorneys for the Attica prisoners during their criminal trials and in their successful civil suit against New York State officials. Mr. Lee, a former gang member who is now president of the National Alliance for the Empowerment of the Formerly Incarcerated, was part of a 1978 uprising at Pontiac State Prison in Illinois that left three guards dead, and was charged and subsequently acquitted. They'll talk about Attica, Pontiac, and the growing culture of punishment in the United States.
Restored 16mm print of the film courtesy of the Reserve Film and Video Collection of The New York Public Library for the Performing Arts. Preservation of this film was made possible by a grant from the Women's Film Preservation Fund of New York Women in Film and Television.