Analog Dreamscape: Video & Computer Art in Chicago, 1973-1985
UIC Institute for the Humanities, 701 S. Morgan Ave.
Friday, June 13, 2014 at 7pm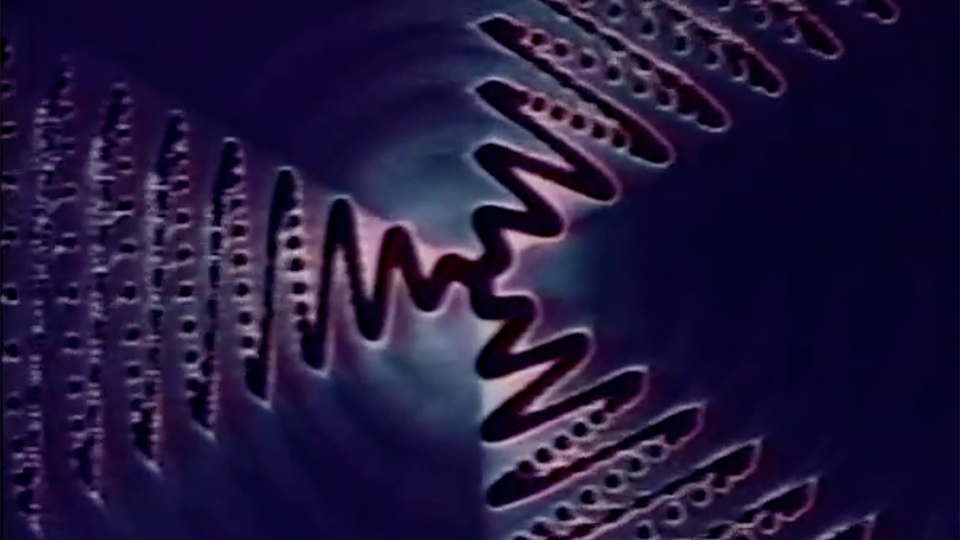 In partnership with the Institute for Humanities at UIC, South Side Projections presents ANALOG DREAMSCAPE, a screening and discussion with Daniel J. Sandin and new media historian Jon Cates.
Watch a video of the Q&A / Read the transcript
Sandin is a trailblazing video artist and director emeritus of the Electronic Visualization Laboratory (co-founded with Tom DeFanti), an interdisciplinary program at the crossroads of art and computer science. Among his many technological accomplishments is the Sandin Image Processor, and analog video synthesizer made in 1973 with the revolutionary ability to radically manipulate images in real time. An early advocate for the DIY, open source ethos, Sandin made the blueprints of rht Image Processor available to the public so that others could hack his original design. The result was a treasure trove of abstract, psychedelic short films that remain utterly hypnotic three decades later. Similar to contemporary glitch aesthetics, the artwork made with the Image Processor conjures up the unconscious of a circuit board, creating a chromatic blur of geometric shapes and patterns. EVL colleague Larry Cube used technology to creating the 3-D computer models used in the Death Star briefing room sequence of Star Wars: A New Hope. Sandin's additional credits include the first data glove, a device used to control computers via finger movement, and the CAVE™, and immersive virtual reality environment inspired by Plato's allegory. He has received numerous grants and his early video "Spiral PTL" (made in collaboration with DeFanti and Mimi Shevitz) is featured in the inaugural collection of video art at the Museum of Modern Art. This program will feature a retrospective of work created by Sandin and others (from both UIC and SAIC) using the Image Processor and early digital computer systems developed at EVL.