ICE Chatham, 210 W. 87th St.
Saturday, August 18, 2013, all day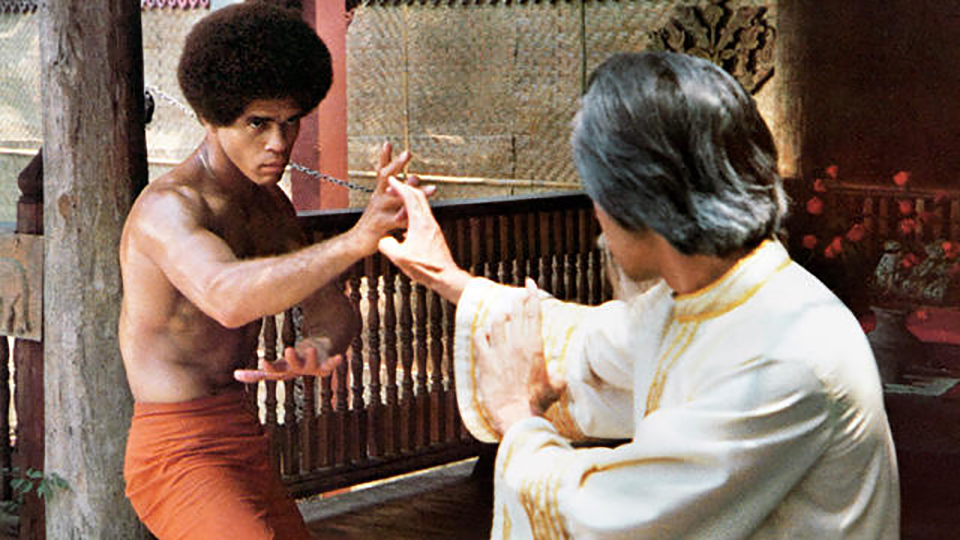 To celebrate the iconic cinematic presence of the late Jim Kelly, the black martial arts movie star best known for his role opposite Bruce Lee in Enter the Dragon and whose character helped defined this period of martial arts action cinema, Chatham 14 Theaters, Black World Cinema, the Chicago Cinema Society, and South Side Projections are excited to present a daylong celebration of his life and films. The day culminates in a screening of Enter the Dragon on the 40th anniversary of its release.
The lineup includes films for martial arts fans of all ages. Feature films consist of The Karate Kid (Harald Zwart, 2010, 140 min.) and two of Jim Kelly's films, Black Belt Jones (Robert Clouse, 1974, 87 min.) and Enter the Dragon (Robert Clouse, 1973, 98 min.). The celebration also includes a rare screening of the short film South Side Warriors (Robert Wyrod, 2002, 30 min.), about the martial arts tradition on Chicago's south side; it focuses on the late Hamza Gregory Jaco, father Wassalu Jaco, better known as award-winning hip-hop artist Lupe Fiasco.
Between the films, martial arts schools from the Chicago area will do demonstrations in the theater lobby. Local karate masters Sensei Jimmy Jones and Ted Love, who knew both Jim Kelly and Bruce Lee, will attend the screenings and introduce the films and share personal anecdotes.