Logan Center for the Arts, 915 E. 60th St.
Saturday, August 9, 2013 at 7pm
Presented by South Side Projections and the Logan Center for the Arts
Q&A with filmmaker Peter Kuttner and musician/activist/artist travis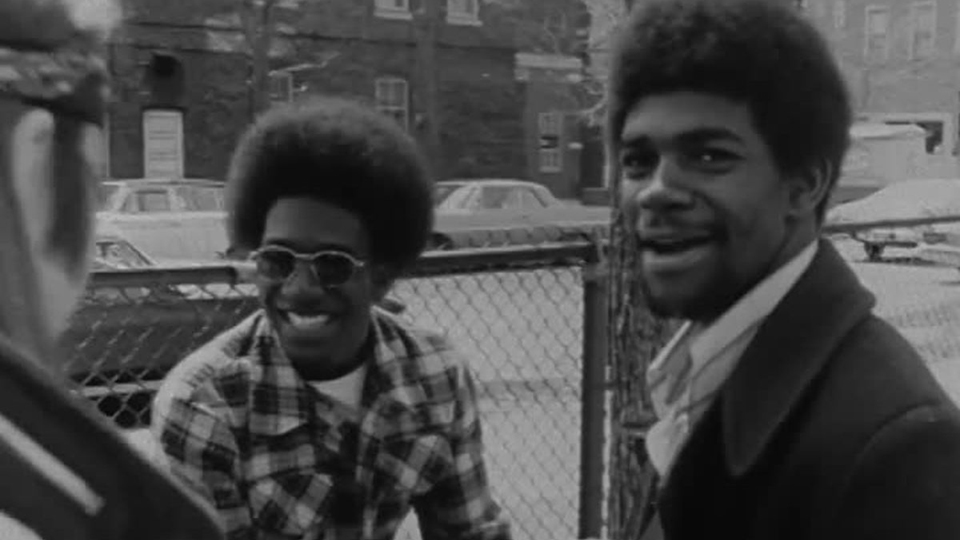 In conjunction with the "AfriCOBRA in Chicago: Philosophy" exhibit at the Logan Center for the Arts at the University of Chicago, South Side Projections presents Revolution on Film, four free screenings that provide a wider context to the Black Arts Movement of which AfriCOBRA was a part.
As black Vietnam veterans learned that their military service didn't change the pervasive racism they encountered back home, they began to politicize and turn against the war. Trick Bag (1967, 21 min., 16mm), produced by Chicago's Kartemquin Films, talks to Vietnam vets, gang members, and factory workers about their personal experiences with racism. And in No Vietnamese Ever Called Me Nigger (David L. Weiss, 1967, 68 min., 16mm), shot during a 1967 antiwar march from Harlem to the United Nations building, three black veterans talk about their difficulties finding jobs after returning from Vietnam.
No Vietnamese Ever Called Me Nigger 16mm print courtesy of the Reserve Film and Video Collection of The New York Public Library for the Performing Arts. No Vietnamese Ever Called Me Nigger has been preserved with funding from the New York State Library, Division of Library Development.