Logan Center for the Arts, 915 E. 60th St.
Saturday, September 29, 2012, 1:15-5pm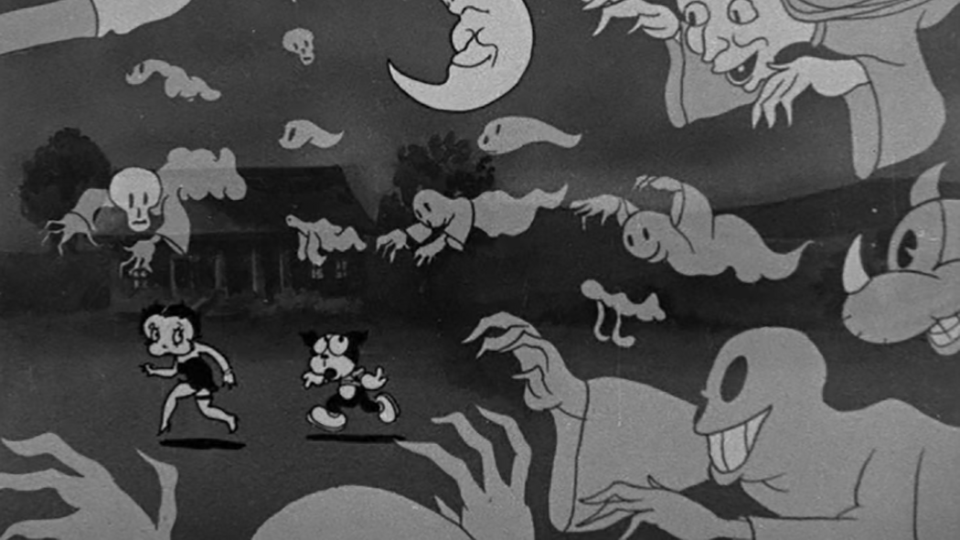 South Side Projections returns to the Hyde Park Jazz Festival with another installation of Reel Jazz, three programs of jazz films on genuine 16mm. Like everything at the Hyde Park Jazz Festival, these screenings are free.
Program 1, 1:15-1:45pm
"Boogie Woogie Dream" (13 min., 1944), featuring Lena Horne and Teddy Wilson
"Minnie the Moocher" (8 min., 1932), cartoon featuring Cab Calloway and Betty Boop
"Ain't Misbehavin'" (3 min., 1941), featuring Fats Waller
"The Jumpin' Jive" (10 min., 1943), from Stormy Weather, featuring Cab Calloway and the Nicholas Brothers
Program 2, 2:15-2:45pm
"Symphony in Black" (9 min., 1935), featuring Duke Ellington and Billie Holiday
"Cut" (11 min., 1970s), a Northwestern student film featuring Billy Brimfield and Fred Anderson
"Jammin' the Blues" (10 min., 1944), featuring Lester Young, Illinois Jacquet, and more
Program 3, 3:15-4:15pm
"The Sound of Jazz" (60 min., 1957), an episode of the CBS series Seven Lively Arts, in which clueless New York Herald-Tribune media critic John Crosby provides comic relief between numbers by some of the greatest musicians ever caught on film: Lester Young, Count Basie, Pee Wee Russell, Billie Holiday, Coleman Hawkins, Red Allen, Thelonious Monk, and more.