Things Stolen, Things Returned:
Two Films about the Kwakwaka'wakw Nation
Chicago Public Library, Richard J. Daley Branch, 3400 S. Halsted
Thursday, November 17, 2022 at 6pm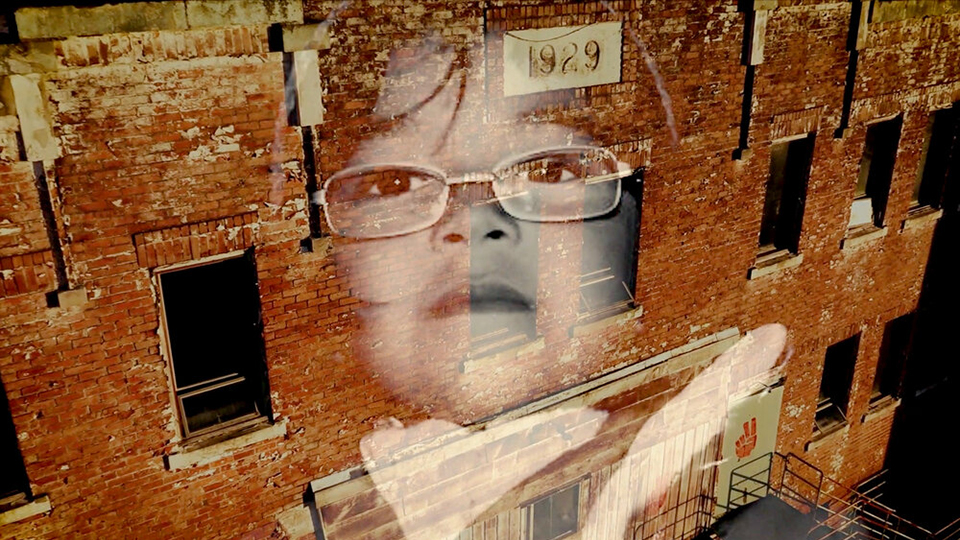 Box of Treasures (Chuck Olin, 1983, 28 min.) documents the return of ritual objects taken by the Canadian government to the Kwakiut'l, a First Nations community in British Columbia. The "potlach" was their way of celebrating their culture, their identity, and their heritage. A ritual passing down of treasures, it symbolized a rebirth of tradition, a positive affirmation of their identity, past and present. In 1980, the U'mista Cultural Centre opened its doors to receive and house the cultural treasures that had been seized decades earlier. Our Voices, Our Stories (Barbara Cranmer, 2015, 39 min.) documents a gathering of residential school survivors for a ceremony marking the demolition of the St. Michael's Residential School. As part of the Canadian government's attempt to eliminate what it considered the "Indian problem," tens of thousands of Indigenous children were taken from their families and sent to residential schools, which were designed to stamp out Indigenous lifeways. Between 1929 and 1975, almost 10,000 Indigenous children attended St. Michael's. Scores of children died at the school, many were abused, and many never returned to their families. The film highlights the powerful accounts of survivors and their families.
'Nalaga Donna Cranmer is from the 'Namgis band of the Kwakwaka'wakw Nation from Alert Bay, British Columbia. A master weaver, she has been weaving with cedar bark for over 25 years and Chilkat weave for 16 years. She has served as Principal of Wagalus Elementary School in Fort Rupert, and worked for 16 years as a Kwakwala language and culture teacher at T'łisalagilakw School in 'Yalis (Alert Bay).
Judy Hoffman has worked in film and video for over 35 years. Hoffman played a major role in the formation of Kartemquin Films. Her credits include numerous PBS series, including Daley: The Last Boss, for "American Experience," and Ken Burns' Baseball, Frank Lloyd Wright, and Jazz. A major focus of her work has been with the Kwakwaka'wakw First Nation of British Columbia, producing films and videotapes about the reclaiming of Native culture. She was the Associate Producer on the award-winning Box of Treasures, and for over ten years Hoffman directed a video training program on the 'Namgis Reserve so that the Kwakwaka'wakw could make their own tapes, and she continues to work with them on their projects.