People Before Profits
A work in progress from Pacific Street Films
Q&A with Pacific Street Films founders Joel Sucher and Steven Fischler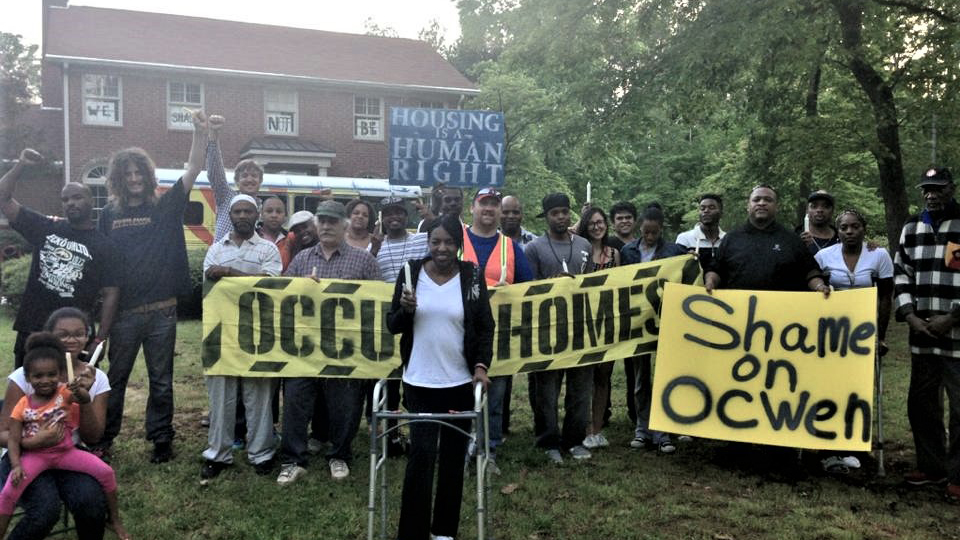 Since 2007 Pacific Street Films has been filming the impact of Wall Street's excesses, specifically as it applies to foreclosure/eviction and, by extension, homelessness. This is being done in concert with Joel Sucher's writing for publications that include American Banker; In These Times and Huffpost. Joel Sucher has also documented and written about his personal experiences fighting three successive foreclosure attempts initiated, in turn, by Washington Mutual; Goldman Sachs and Wells Fargo. Pacific Street Films founders Joel Sucher and Steven Fischler present some of the footage they've shot about the foreclosure crisis and talk next steps in this vital project.
Pacific Street Films is a documentary production company founded in 1969 by Joel Sucher and Steven Fischler. Together, they have produced more than 100 films, including Red Squad (1972), Frame-up! The Imprisonment of Martin Sostre (1974), Man's Best Friends (1984), Oliver Stone: Inside/Out (1992), and Beyond Wiseguys: Italian-Americans & The Movies (2007). They are the recipients of a Guggenheim Fellowship and a career retrospective at the Museum of Modern Art.
How to watch: Tune in to twitch.tv/southsideprojections on March 26 at 7pm. You don't need a Twitch account to watch the film or the discussion. If you would like to ask questions, you'll need to sign up for a free Twitch account (you can also log in using your Facebook account). To ask questions during the discussion, simply type into Twitch's chat window.