Activist Films by Christine Choy
Sun, Dec 13, 7pm
Online at twitch.tv/southsideprojections
Post-screening Q&A with Christine Choy moderated by Justin D. Williams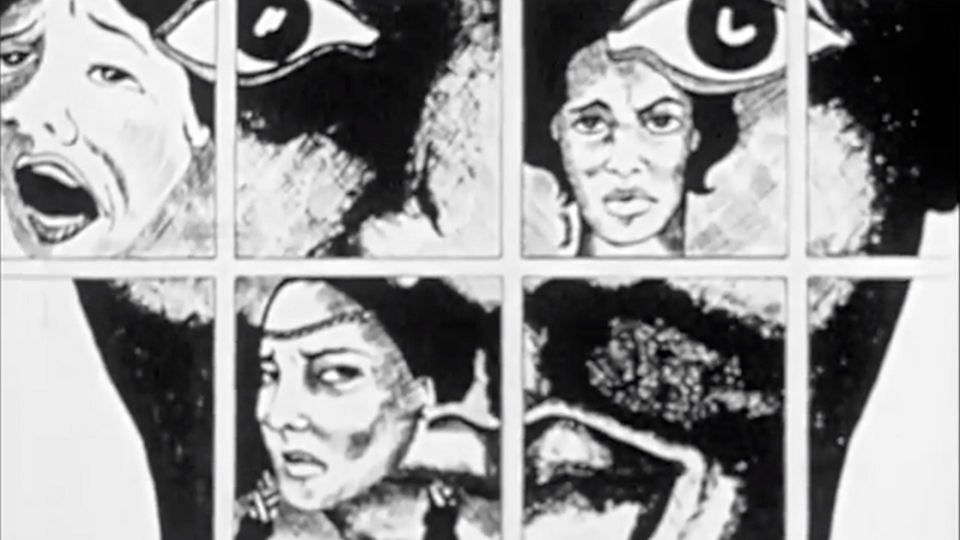 How to watch: Tune in to twitch.tv/southsideprojections on December 13 at 7pm Central. You don't need a Twitch account to watch the film or the discussion. If you would like to ask questions, you'll need to sign up for a free Twitch account (you can also log in using your Facebook account). To ask questions during the discussion, simply type into Twitch's chat window.
Two films codirected by Academy Award nominee Christine Choy look at conditions inside U.S. prisons in the 1970s. Inside Women Inside (Christine Choy & Cynthia Maurizio, 1978, 21 min.) exposes the daily humiliation regularly faced by women in U.S. prisons using firsthand accounts of inmates at the North Carolina Correctional Center for Women and the Correctional Institute for Women at Riker's Island. Teach Our Children (Christine Choy & Susan Robeson, 1972, 35 min.) focuses on the historic 1971 Attica prison rebellion in upstate New York. It targets the conditions that caused prisoners to take drastic steps toward securing their basic rights. The film questions the reactions of prison warden Oswald, New York governor Nelson Rockefeller and President Nixon, as well as the death of 31 inmates and prison guards from bullets fired by the National Guard. Through on-site footage taken during and following the rebellion, and follow-up interviews with inmates, this film relates a powerful message concerning prisoner's rights and provides an important historical document. Both films courtesy of Third World Newsreel.
Christine Choy was trained as an architect, receiving her Master of Science degree from the Graduate School of Architecture, Planning, and Preservation at Columbia University. She then earned a Directing Certificate from the American Film Institute. Christine has produced and directed dozens of works in various forms, receiving more than sixty international awards. Among them are numerous fellowships such as the John Simon Guggenheim, the Rockefeller, and the Asian Cultural Council, as well as an Academy Award Nomination for the documentary film, Who Killed Vincent Chen? Christine has an equally impressive history as an educator, teaching not only at NYU at both the undergraduate and graduate levels, but also at Yale, Cornell, and SUNY Buffalo. She was also a visiting scholar at Evergreen State College and the Oslo and Volda Film Institute in Norway.
Justin D. Williams is a steward of culture and memory and a facilitator of multimedia projects that study personal and communal narratives in order to preserve and elevate their importance in our society. He is the Project Archivist & Manager of the South Side Home Movie Project. Prior to joining, SSHMP, he designed and led Digital Storytelling Initiative on the behalf the Logan Center for the Arts, he designed and co-founded the Production Institute, a program that trains South Side filmmakers in the essential tools and skills needed to tell their stories. Justin has also worked for award winning companies Kartemquin Films, StoryCorps, City Bureau, and partnered with dozens of organizations to design and produce digital storytelling projects.