The Killing Floor
preview of the new 4K digital restoration
1985 / 118 min. / DCP
Logan Center for the Arts, 915 E. 60th St.
Saturday, July 27, 2019 at 7pm | FREE ADMISSION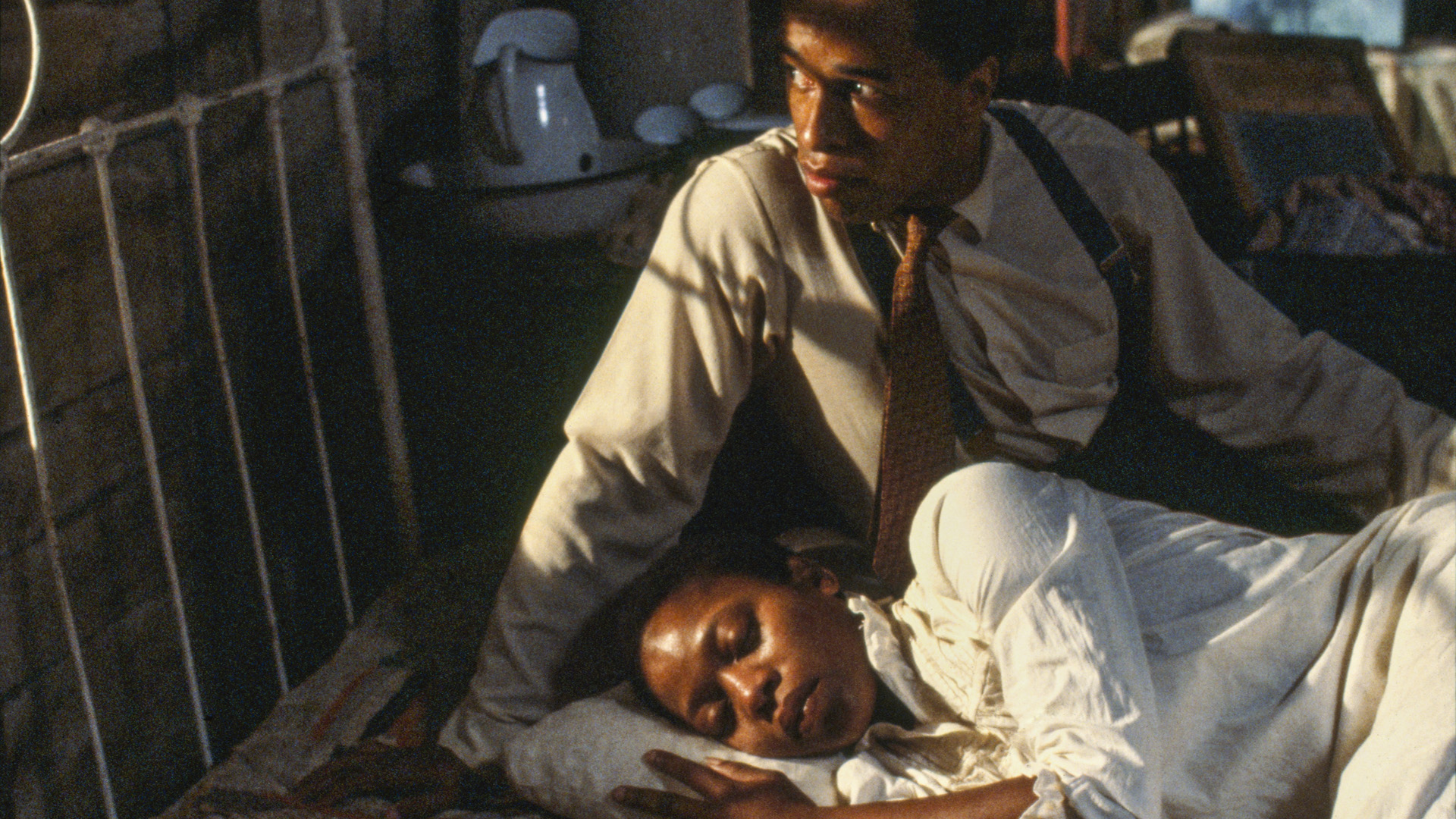 Special preview screening of the new 4K digital restoration on the 100th anniversary of the beginning of the Chicago race riot of 1919, followed by a panel discussion featuring producer and story writer Elsa Rassbach along with historians and community and labor activists

Rich in characters and played against a canvas red with the blood of the Chicago Race Riot of 1919, this critically acclaimed independent film tells a true story of how a group of black and white slaughterhouse workers attempted to break race barriers to build an interracial union for the first time in the brutal Chicago Stockyards. Damien Leake stars as Frank Custer, a young black sharecropper from Mississippi—one of tens of thousands of southern blacks who journeyed to the industrial north during World War One, hoping for more racial equality. When he lands a job as a laborer on "the killing floor" of a giant Chicago meatpacking plant, he finds a place seething with racial antagonism. White immigrant workers are determined to improve their bargaining power by bringing the new black migrants into the union for the first time, but many blacks resist, having had bitter experience with whites. When Frank decides to support the union, his best friends from the South turn against him.
The screenplay by Obie Award-winning playwright Leslie Lee is based on a story by executive producer Elsa Rassbach, whose independent production company engaged Bill Duke to direct it as his first feature film. In 1985 The Killing Floor was invited to numerous festivals, including Cannes, and won the Special Jury Award at the Sundance Film Festival among many other awards. The film had already premiered to acclaim in 1984 in the PBS American Playhouse series. Originally The Killing Floor was planned as the pilot production for a PBS series of ten historical dramas exploring the little-known history of American workers that Rassbach developed together with a team of leading historians and several screenwriters. The characters and events in the film are authentic and were discovered through research in historical archives.
The film was shot in Chicago with a local union film crew and the city's fine acting talent in 1983, shortly after Chicagoans elected their first African-American mayor. Production of this ambitious historical drama during the Reagan Era was made possible in part by exceptional support from embattled U.S. unions and diverse Chicago communities.
Utilizing the original negatives and other 16mm original materials, UCLA Film & Television Archive has digitally restored the film in commemoration of the 100th anniversary of the Chicago Race Riot of 1919 and the events that led up to it.
DCP, color, 118 min. Production: Public Forum Productions, Ltd. Producer: Elsa Rassbach, George Manasse. Director: Bill Duke. Screenwriter: Leslie Lee, Elsa Rassbach, Ron Milner. Cinematographer: William Birch. Production Designer: Maher Ahmad. Editor: John N. Carter. Music: Elizabeth Swados. Cast: Damien Leake, Alfre Woodard, Dennis Farina, Ernest Rayford, Moses Gunn, Clarence Felder.
Preserved by UCLA Film & Television Archive from a 16mm safety color original picture negative and a mono 16mm safety audio mag track MTI Nova Restoration, laboratory services and DCP by UCLA Film & Television Archive Digital Media Lab. Special thanks to Elsa Rassbach, Sundance Institute Collection at UCLA Film & Television Archive.
Official Site | New York Times | Variety | FAIR | Village Voice | London Evening Standard