South Side Film Festival: The Cry of Jazz
Edward Bland / USA / 1959 / 35 min. / DVD
Hyde Park Art Center, 5020 S. Cornell Ave.
Sat, Sep 30, 2017 at 2:30pm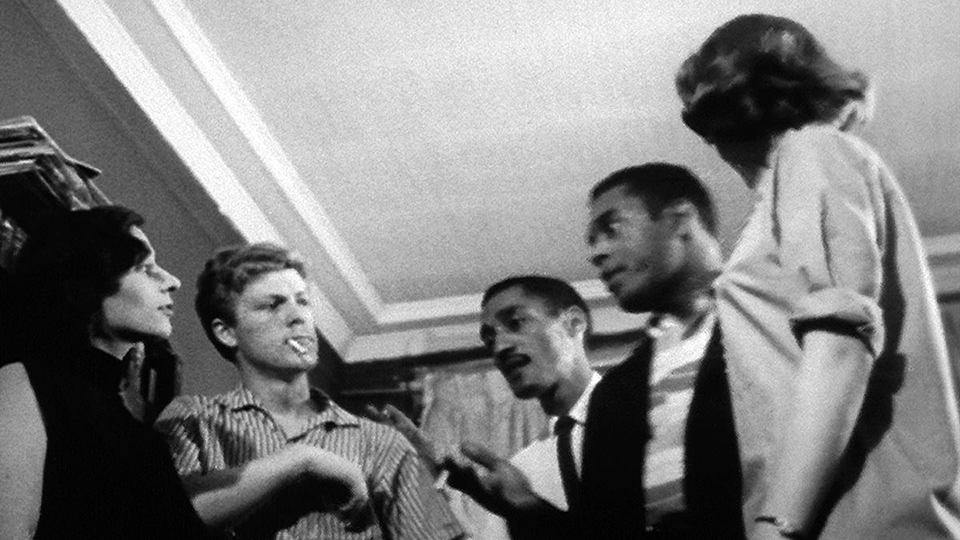 Black World Cinema, South Side Projections, and the Hyde Park Art Center present a free pre-festival screening event introducing the first annual South Side Film Festival, which celebrates films and filmmakers of the south side of Chicago. The festival runs October 6-8 at Studio Movie Grill in Chatham.
At this event, meet festival founder Michelle Kennedy and join us in watching the historic short film The Cry of Jazz (1959, 35 min., DVD), made in Hyde Park by the late Edward O. Bland, a University of Chicago alum and film music composer featuring the music and participation of Sun Ra. The post-screening discussion will be moderated by AfroFuturist writer and filmmaker Ytasha Womack, author of Afrofuturism: The World of Black Sci Fi and Fantasy.
The Cry of Jazz was selected in 2010 for preservation in the United States National Film Registry by the Library of Congress as being "culturally, historically, and aesthetically significant." An early and influential example of African-American independent filmmaking, director Ed Bland made it with the help of more than 60 volunteer crew members. This docudrama intercuts live footage of Sun Ra with scenes of life in Chicago's black neighborhoods and a meeting of interracial artists and intellectuals engaged in debate around the origins and future of jazz. The Cry of Jazz argues that black life in America shares a structural identity with jazz music.
Ytasha L. Womack is an author, filmmaker, dancer and futurist. Her book Afrofuturism: The World of Black Sci Fi and Fantasy explores black sci fi culture, bleeks, black comix, and the legacy of futurism. The book is a 2014 Locus Award Finalist in the nonfiction category.