Salty Dog Blues
Al Santana & Denise Santiago / USA / 2012 / 52 min. / DVD
Barge anchored off Eleanor Park (Park 571) Riverwalk
2754 S. Eleanor St.
Saturday, August 12, 2017, 7pm
Part of the Floating Museum.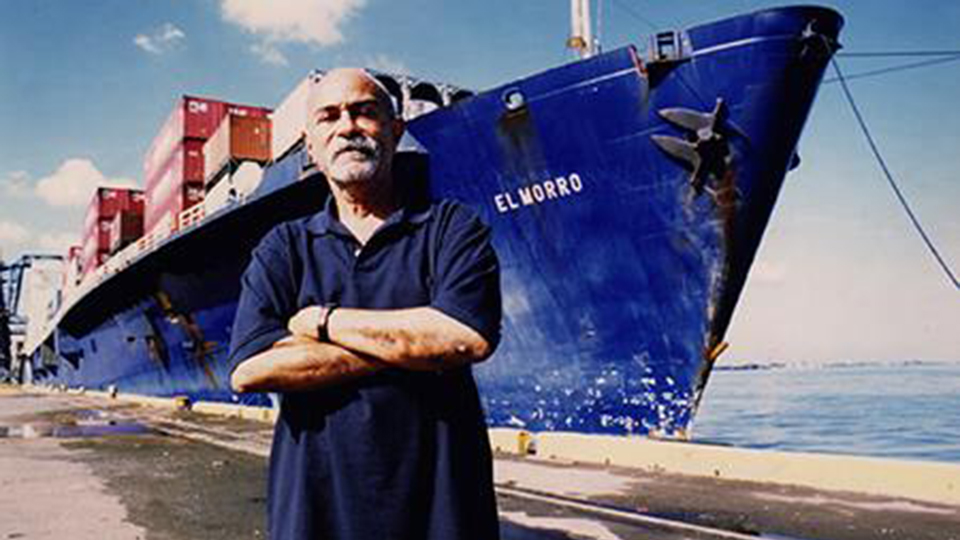 As part of the Floating Museum (see below), a mobile arts and culture center located on a barge anchored in the Chicago River, we're showing a movie about people on boats. Salty Dog Blues (Al Santana & Denise Santiago, 2012, 52 min.) follows a group of men and women of color who served in the United States Merchant Marine between 1937 and 1989, examining their development as a multiracial and international labor force. The film focuses on how they navigated issues of racism, disparities in the workplace, and gender and familial relations. Now, with a median age of 82 and faced with the loss of promised health benefits, they find themselves in a battle for survival.
Floating Museum will bring the Chicago River alive this August with robust, free, interactive public arts and culture programming. Celebrating the River's industrial past, Floating Museum will transform a barge into an aesthetically striking mobile gallery filled with art crates displaying work created by local artists and our collaborators.
Please note: the movie will be on the barge; the audience will be located on the riverwalk.